We work closely with our customers starting with a concept and following through from prototype to production mold. We produce quality molds that are delivered on time and at globally competitive prices. Our injection molded parts supply the industrial and consumer markets.
Injection Molding and Moldmaking Services
Single cavity
Family mold
One-off prototype mold
Multi-cavity full production mold
Versatile Machining is a full service contract manufacturer. We provide custom prototype molds with complete in-house design and mold building. Whether you need 100 parts in a single cavity prototype mold or a high volume production mold, we can help. We support you from concept to production – We Turn Your Ideas Into Product.
Molded Materials: PP, PE, ABS, NYLON, DELRIN, etc.
---
---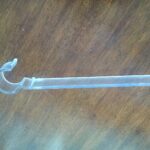 Versatile Machining has been working with large cabinet companies for years, and asked continuously to make a better Fence Beam Guard for their Large Panel Saws. We built them a…