30 years experience machining thousands of parts and hundreds of designs.
The knowledge we've acquired allows us to offer suggestions in CNC and Manufacturing saving you time and money and producing a quality machined part. We are a job shop with multiple Vertical CNC's, CNC Lathe with Gang tooling, EDM Sinker Machine, Full Manual Support Machines, Welding capabilities (Including MIG, TIG, Stick, Aluminum, Stainless, etc.).
Production Services
Assemblies
Custom Fixtured Machining
Cast Parts
Billet Machining
Post Processing Services
Powder Coating
Polishing
Anodizing
Sand Blasting
Drilling
Tapping
Rivnut Installation
Make Versatile Machining your one stop production/prototyping resource!
---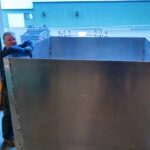 We just finished building this pellet feeder for a local fish farm on Bainbridge Island, Wa. The build included a trick sliding trap door that allows the operator to open…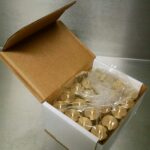 AKBR Attachment pads are a General purpose sensor for Triaxial accelerometer Item # 27100701 Round Brass turning with half-round orientation notch in side 10-32 threaded center hole How they are…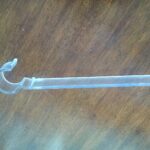 Versatile Machining has been working with large cabinet companies for years, and asked continuously to make a better Fence Beam Guard for their Large Panel Saws. We built them a…