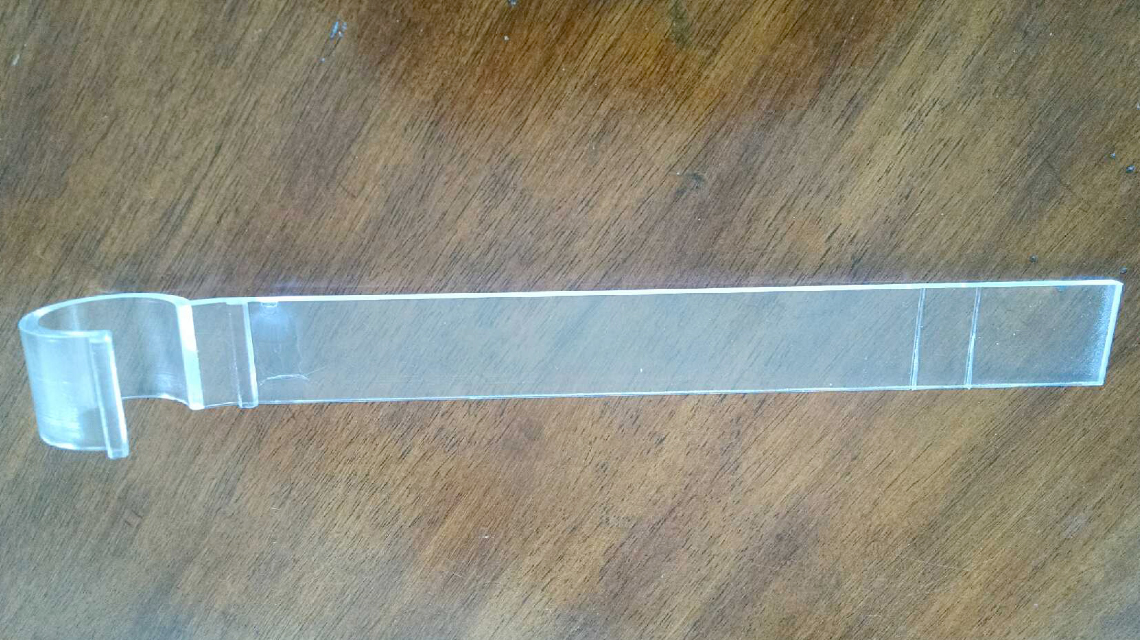 Holzma Panel Saw Guard.
Versatile has been working with large cabinet companies across the country for years and was asked to make a better beam guard to fit their panel saws. We built a custom mold , sourced a modified plastic that was stronger with better transparency. We modified the design, and created a part that is stronger , more transparent and much more durable. The Beam guard can be purchased in any length to fit most Holzma panel saws.
About Versatile Machining, Inc.
Versatile Machining is a full-service machine shop on Bainbridge Island that serves as your local source for metal and plastic components that are custom-designed and 100% made in the USA. We support you from concept to production. We turn your ideas into product.

Common Part Numbers: HPPL11 HPP82 HPP 300 HPP400 HPP380